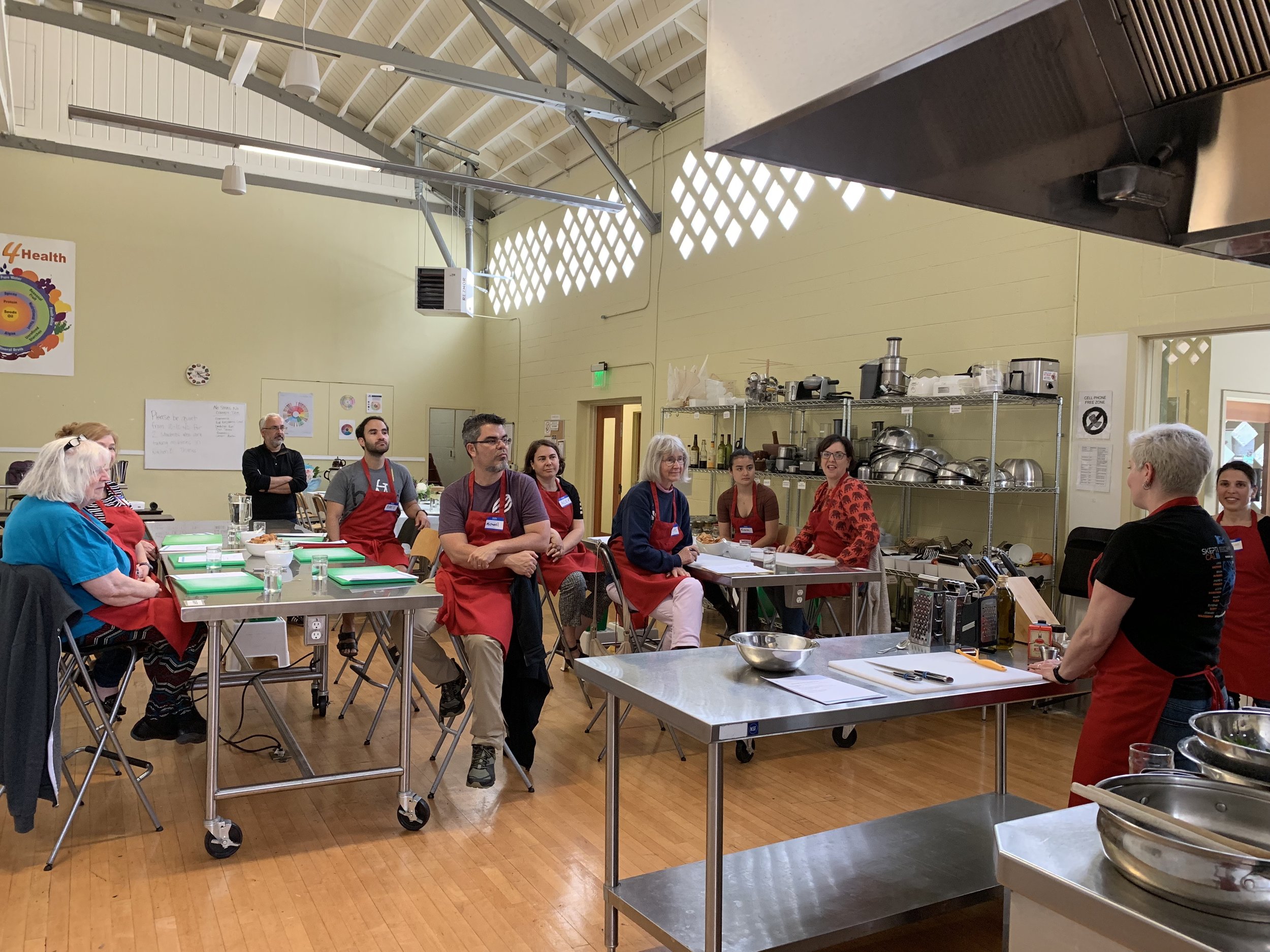 We invite you to join us in celebrating the diverse and rich Anatolian Cuisine with the Bay Area Turkish Society (The Berkeley Turkish School). This event will be the second in a series of Culinary Gatherings in Berkeley, and we would love for you to be a part of this experience with us.
We feel that sharing culture through cuisine is an inclusive and beautiful process. Once a month, we will come together and learn how to cook traditional dishes from different regions and ethnicities in Anatolia from a culinary expert within our community. After cooking together, we will set the table, gather around and will enjoy the delicious meal we prepared together with the lovely company of the participants.
Date: Sunday, August 11th, 2019

Time: 4 pm to 7:30 pm

Location: Bauman College, 1007 University Ave, Berkeley, CA 94710

Price: $75 (includes 3 courses + dessert - tea)
About the instructor: Işıl Arıcan
Işıl was born and raised in Turkey, and settled down in Bay Area in 2008. She grew up in a family where all family would gather to cook and eat fresh seasonal foods, a lot of vegetables and fish. She was interested in cooking since she was 12, watched her mom, dad, and grandmother cook traditional Turkish/ Mediterranean recipes, and later started to replicate them. Today she loves to cook both her heirloom recipes and learn cooking the variety of cuisines Bay Area offers.
Işıl was trained as an MD in Turkey and works in the Healthcare Informatics field. In her free time, she experiments cooking different recipes, brews beer, grows vegetables, writes popular science and critical thinking articles, plays desktop RPGs and computer games.
Menu Details:
Patlıcan salata - Fire roasted eggplant salad

İzmir Köfte- Turkish meatball casserole with potatoes, tomatoes and peppers

Bulgur Pilavı - Bulgur pilaf

Cacık - Yogurt with cucumbers and herbs

Keşkül - Milk and almond pudding

Turkish tea
Collected funds will support the enhancement and further development of programs of the Berkeley Turkish School, a 501c3 non profit organization.
Thank you. We look forward to welcoming you.
Fondly,
The Berkeley Turkish School
www.berkeleyturkishschool.org